About us
TYPO3 experts
Since 2005 our TYPO3 developers speak TypoScript as good as their mother language, enjoy TYPO3 extension development, love building large portals with lots of traffic and are always ready to find the best solution for our clients. We offer as well TYPO3 consultancy, TYPO3 training and coaching.

Services
TYPO3 upgrades
Upgrading any TYPO3 instance to the latest LTS version is a good practice and often a requirement in order to ensure the proper security and performance of the website. One of the most frequent types of project in Arxia, we perform TYPO3 upgrades constantly for clients from all over the world. Over many years, we have refined an efficient method which ensures optimal timing, costs and high quality of the result.

Services
TYPO3 Extension Development
Either building a TYPO3 extension from scratch, extending one or making it compatible with the latest TYPO3 LTS, our TYPO3 specialists are ready to solve the challenge.

Services
TYPO3 Training, Mentoring & Coaching
Arxia has a strong experience in providing TYPO3 trainings for editors, integrators, extension developers and consultants. We can deliver intensive trainings for beginning levels or in preparation for the certification exams as well as providing long-term on-the-job coaching and mentoring to TYPO3 development teams. Access the link for more info.
See more

Services
TYPO3 outsourcing
Since 2005, we help web agencies from Germany, Switzerland, the Netherlands and other countries to deliver top quality TYPO3 projects. With our extensive experience in TYPO3 outsourcing we know how to keep the management and communication overheads to the minimum and the delivered quality to the highest standards.

Services
TYPO3 Consultancy
After hundreds of TYPO3 projects and with team members that have over 15 years of TYPO3 experience, we know the CMS framework inside and out. We gladly give our advice, assistance or opinion for harnessing the best advantages out of a new TYPO3 project, for ensuring the proper security and performance, but also help in migration projects and in rescuing TYPO3 projects that went astray. We can perform project audits and evaluations and also devise induction and training programs for new employees picking up TYPO3 specific knowledge. Anything related to TYPO3, we would gladly help with our TYPO3 consultancy service.


About us
TYPO3 Association
Arxia is a proud member of the TYPO3 Association for many years, probably the first member from the East Europe, and we are actively contributing to its activities and projects. The TYPO3 Association reunites agencies, institutions and individuals who support the development of the TYPO3 CMS framework and its community.
See more

Clients
Ringier
Ringier is a diversified media enterprise operating in 18 countries and employing some 6,900 people, whose headquarters are in Zurich. Arxia has developed some important online newspaper and tabloid portals using TYPO3 and has provided TYPO3 training to the client's internal teams.

About us
TYPO3 East Europe
The TYPO3 East Europe ( T3EE) conference was started by Arxia in 2013, it takes place every year and is a great opportunity for the European TYPO3 community to get together. Follow the link to find out more...
See more

About us
TYPO3 Community Expansion Committee
Daniel Homorodean, Arxia's CEO, is leading the TYPO3 Community Expansion Committee, having the goal to promote TYPO3 in countries with high growth potential, where our favoured CMS is not yet known.
See more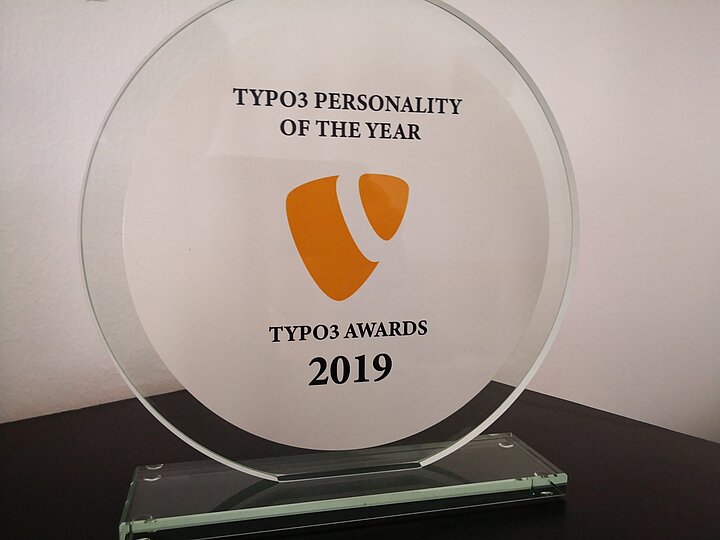 Sharing
TYPO3 "Personality of the year" award for our CEO
(The Hague, 17th October 2019)
Our CEO Daniel Homorodean was awarded the title of "Personality of the year" by the TYPO3 Association during the TYPO3 Awards ceremony organized as part of the TYPO3 Conference 2019. The jury appreciated Daniel's efforts to promote TYPO3 in the Eastern Europe and in Africa, resulting in the establishment of the T3EE conference in Cluj since 2013 and the expansion of TYPO3 in Rwanda.

Clients
Rwanda Information Society Authority
RISA is the main Rwandan institution responsible with the digitalization of the country. Arxia assists RISA in its capacity building effort to etablish national competencies in web programming using TYPO3 and in Software Integration Architectures. We also support for RISA to implement the new multi-tenant institutional web portal architecture based on TYPO3, aimed to power over 300 websites in Rwanda.
See more